I love teachers. If I didn't have champagne taste, I might have been a teacher myself. Teachers hold a whole lot of information in their heads, and they give it away. When they don't know an answer to a question, they research the topic because, chances are, they love the challenge of learning something themselves.
It's said that "Knowledge is power." It's a quote attributed to Sir Francis Bacon, though there's no known evidence of him having actually said or written this maxim. Personally, I prefer the pithier "Knowledge is good," which was intended as a joke in the film Animal House, because it's sublime in its simplicity.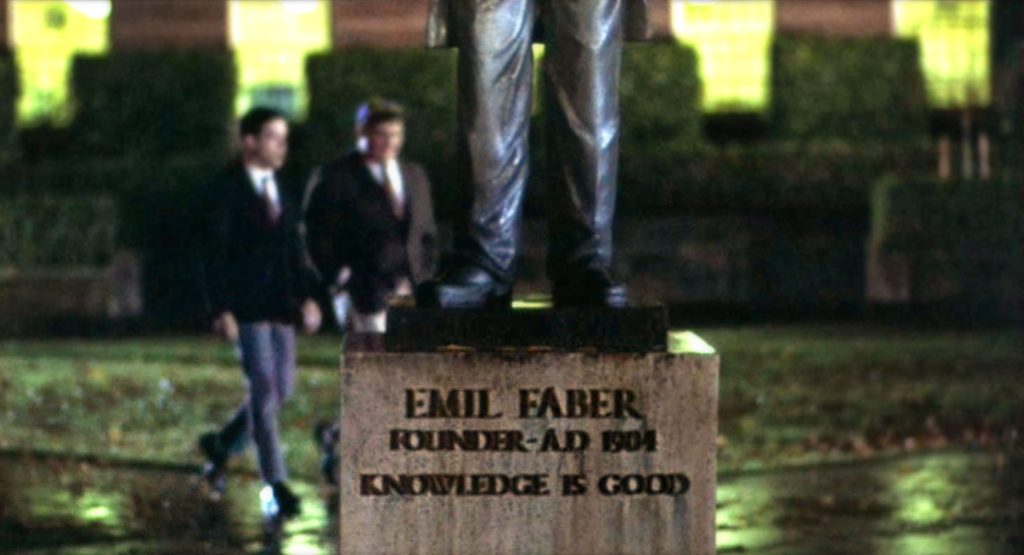 But knowledge in and of itself isn't all that useful unless you put it to work for you.
I'm no expert at what it takes to be a teacher. But I think it's safe to say that it takes a decent amount of intestinal fortitude to be one in a world where they're overworked and underpaid, are sometimes expected to substitute-parent their students, and often spend their own money on school supplies when budget cuts get in the way. Something else they give vs. take.
Which adds up to a pretty good start for being an amateur sleuth who isn't motivated by a big payday. But let's review some specific criteria for being a modern-day Nancy Drew and see how teachers stack up:
Have a good personality and never think too highly of yourself.
I don't know about the second part of that sentence, but I wouldn't want to be sitting in a classroom led by someone with a bad personality. In high school, I had a history teacher with a caustic personality and I can't recall learning a single thing from him, except how not to treat others. Misanthropes should steer clear of the profession, imho.
Have a backpack or adventure purse to put all of your gadgets in.
I love this criterion! Often teachers have to lug around more than just books and pens. As it happens, the protagonist of THE KNITTING DETECTIVE series carries a "sacoche," which is the French version of a man-purse. It could easily do double-duty as an "adventure purse."
Always wear something comfortable.
Check. Grandpa cardigans, elbow patches, shoes with the necessary arch support, et al. In the case of my protagonist, French professor Maxime Martin, even a leather motorcycle jacket qualifies as "comfortable."
Always have a keen eye.
This is important for so many reasons — catching students cheating on exams, for one. But also knowing when a student is struggling and needs to be engaged in a different way or to a greater extent.
Make friends easily and have a good personality.
See #1.
Never jump to conclusions and always have evidence.
Very important! Did the dog really eat a student's homework? Highly unlikely, especially if the student doesn't have a dog.
Always stay calm and be brave.
Well, that goes without saying. If you're leading an unruly class, it won't help if you lose your cool and jump into the fray. And that doesn't even begin to address the amount of courage that teachers in many inner-city schools have to summon up each day.
Always make sure that during a mystery you never give up on a clue.
This goes hand-in-hand with #6. Some clues are easy to dismiss. Have you ever noticed how many sleuths solve crimes only after revisiting clues they initially dismissed?
Make sure everything is in its place, otherwise your evidence will be confusing.
Never mind evidence for a moment. Anyone in authority who comes into contact with children had better have their ducks in a row.
Watch what you say to people: it could make them suspicious of you.
See #9.
So there you have it. I've been blessed to study under some great teachers who made me a better storyteller and launched me on a career as a screenwriter first, and then as a novelist. But teachers of all subjects around the world earn my gratitude because where would humankind be without them?
I don't know if every teacher has a backpack or adventure purse, but if they do, here's wishing life fills it up with only good things.